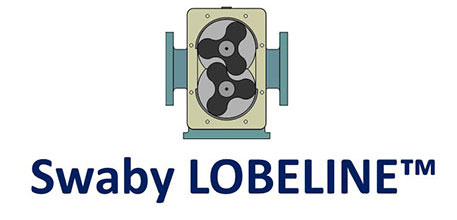 The Lobeline rotary lobe pump originally developed in Canada is a successful pump line with interesting standard mechanical features that are only offered as options by other manufacturers such as:
Air Gap between rotor case and the bearing housing for easy access to the seal.
Reversible front cover plate and removable wear liners in rotor case.
Run Dry Ability - Non contacting pumping elements allows periodic operation without fluid in the pump.
API 676 Standard - exceeds standard with air gap, splined shafts, double taper roller bearings.
There are 8 models of pumps with 12 different sizes ranging from 30 usgpm up to 660 usgpm depending on pressure and fluid pumped.
Please contact us for more information or a quotation to suit your project needs.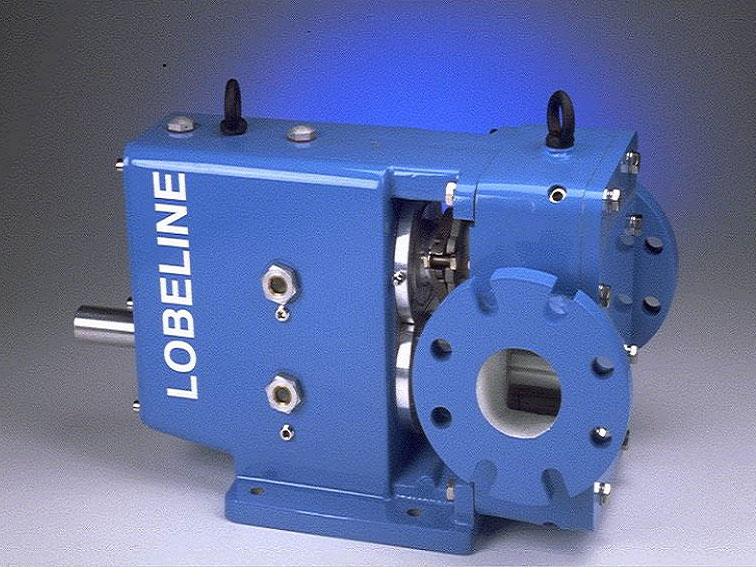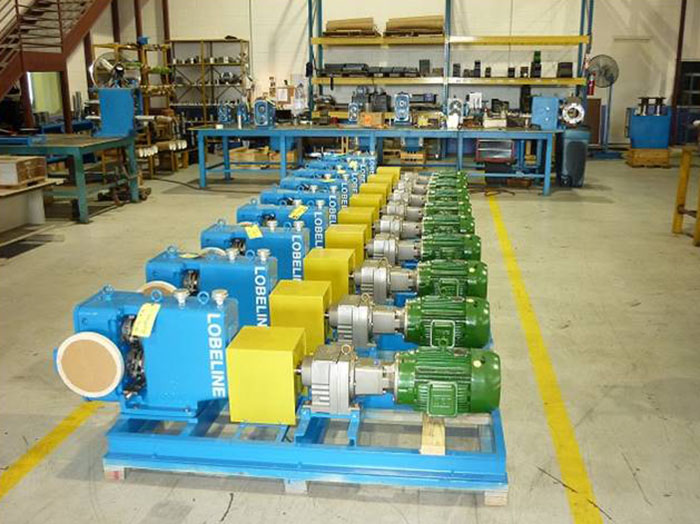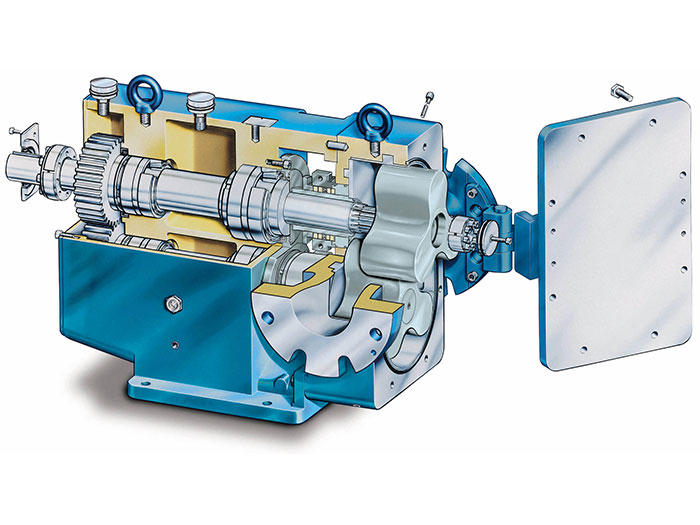 This cutaway view of the LOBELINE rotary lobe pump shows the air gap, double taper roller bearings and separate housing compartments for the gears and bearings. The hinged removable cover is reversible to compensate for wear.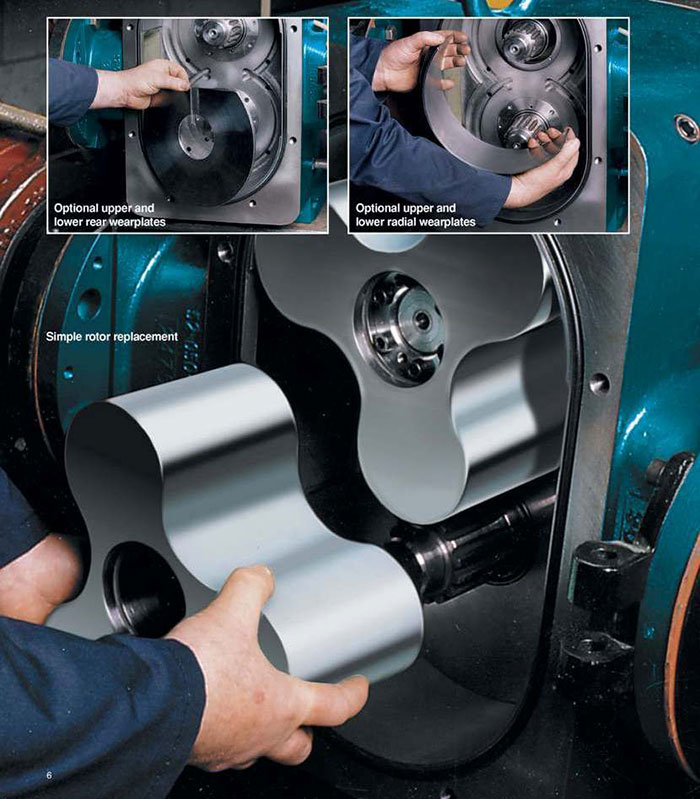 This photo collage shows the removable back plate wear liners, the rotor case removable radial wear plates and the removal of the rotors. Note that all in the internal wear liners and wear plates are held in place with set screws accessible from the outside of the pump casing.
An installation of three LOBELINE pumps. Pumps are available with various drive arrangements to suit site conditions.