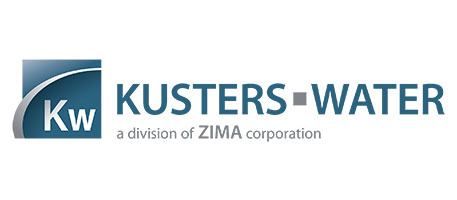 Kusters Water a division of ZIMA Corporation offer wastewater treatment equipment for screening, grit removal, clarification, odour control and thickening. For more information on these products please contact us or visit their website at Kusters Water.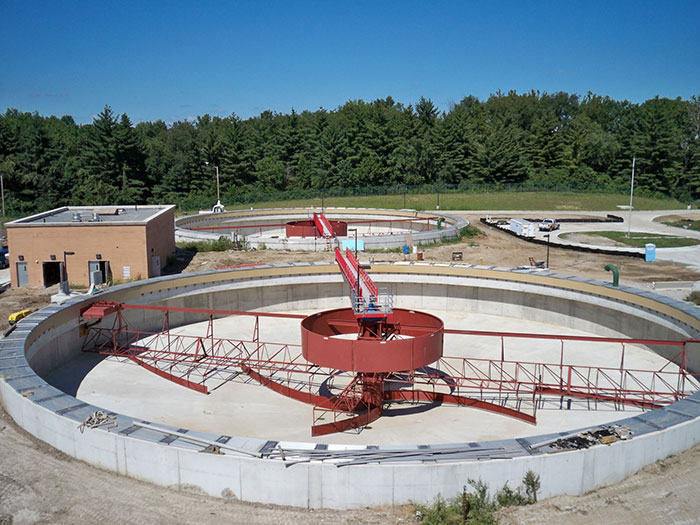 Circular clarifiers with conventional scraper, spiral blade and suction types.
Floculating Clarifiers.
Solids Contact Clarifiers.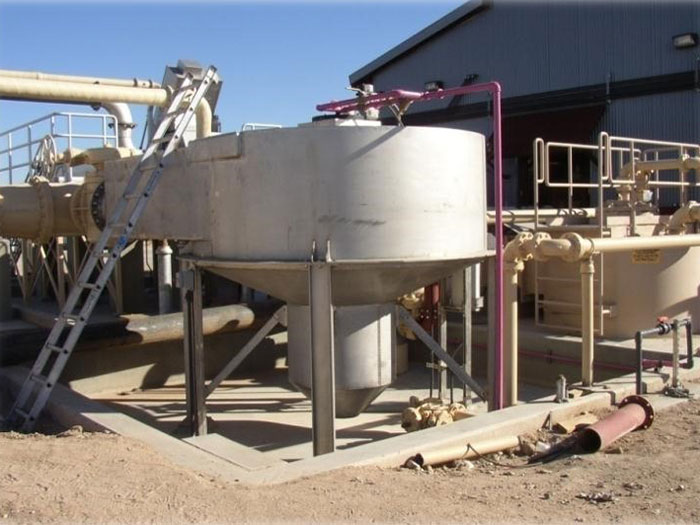 ProTechtor™ Vortex Grit Removal Systems
ProTechtor™ Circular Detritors.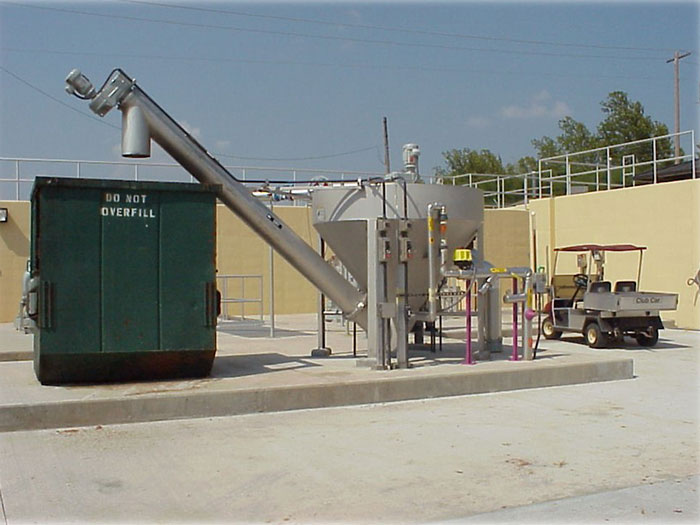 ProTechtor™ Grit Washers
ProTechtor™ Grit Classifiers
ProTechtor™ Multi-Rake Bar Screens.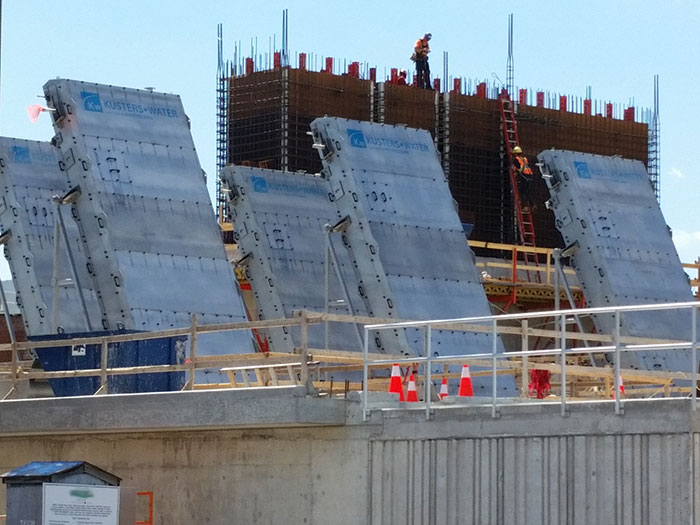 ProTechtor™ Perforated Plate Filter Screens being installed in Ontario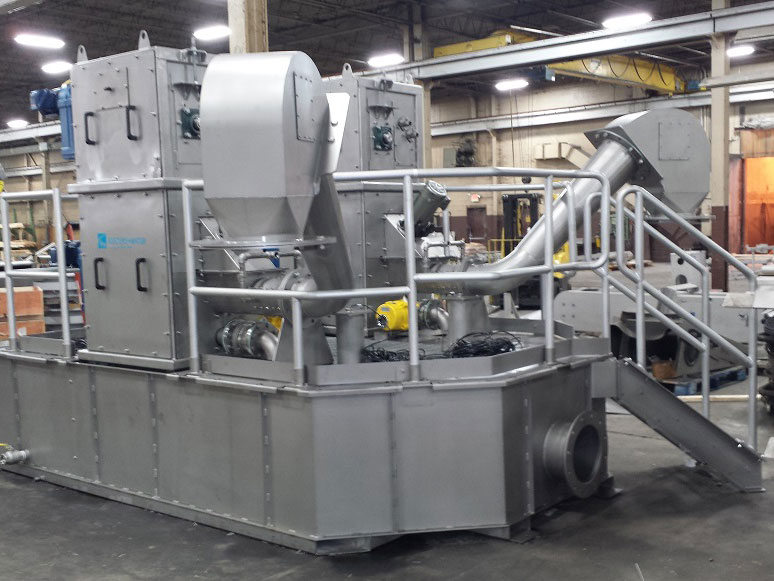 ProTechtor™ Centerflow Band Screen for applications such as MBR protection. The units in the photo are in a fabricated stainless steel channel.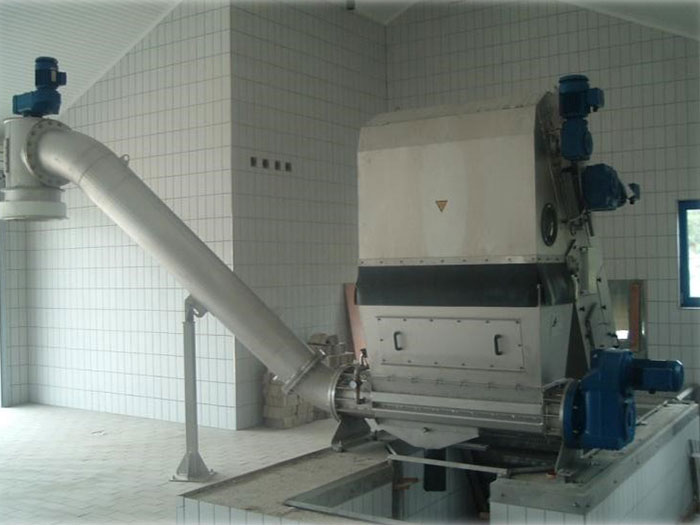 ProTechtor™Screenings Washer Compactor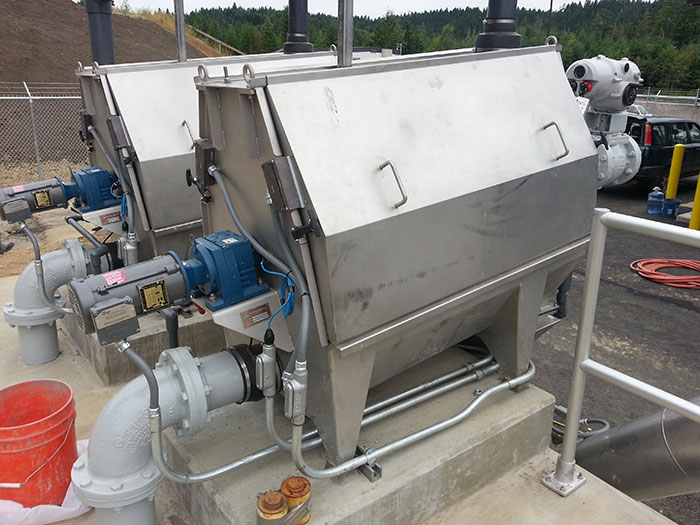 Rotary Drum Thickener (RDT)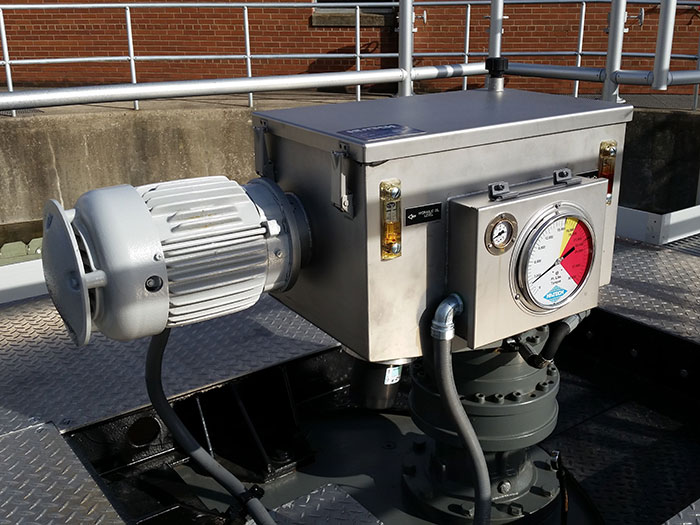 Clarifier and Thickener Drives
Hydraulic pinion drives (shown above)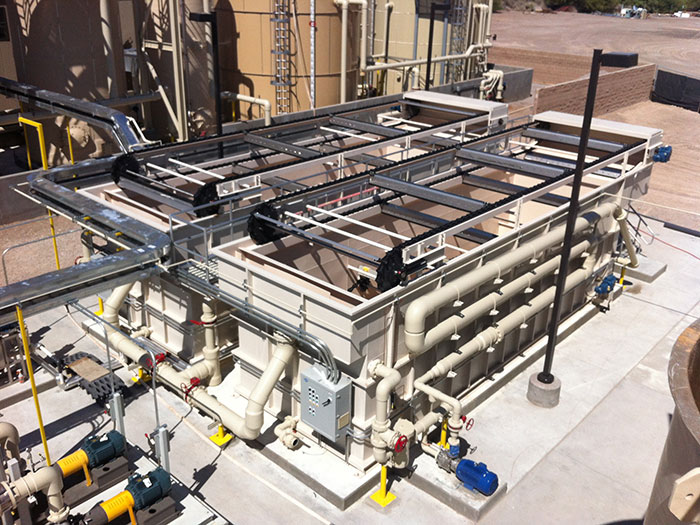 Rectangular DAF units
Circular DAF units available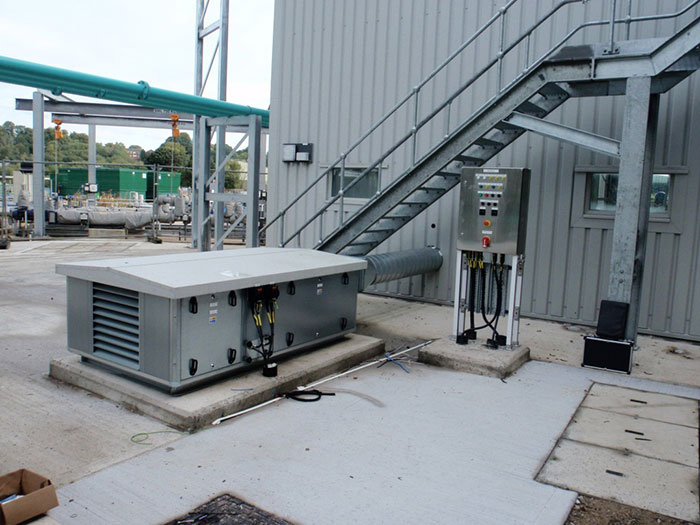 Terminodour™ Ionising Odour Control Systems