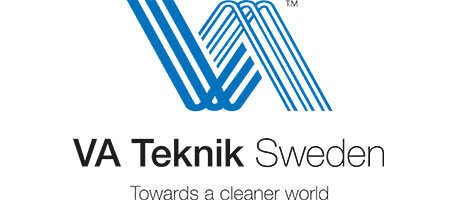 Hydria Water engineers non-metallic chain and flight sludge collector systems for rectangular primary and secondary clarifiers as well as scum removal systems. Please contact us for more information.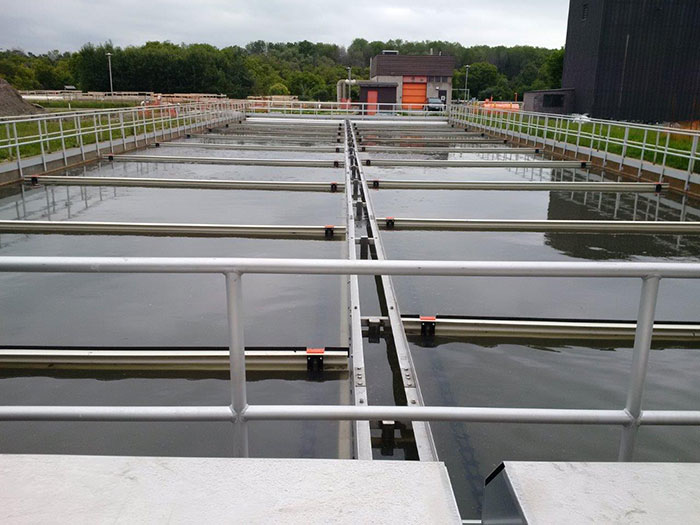 Chain and flight sludge collector mechanisms available for tanks up to 8 m wide and larger with heavy duty design.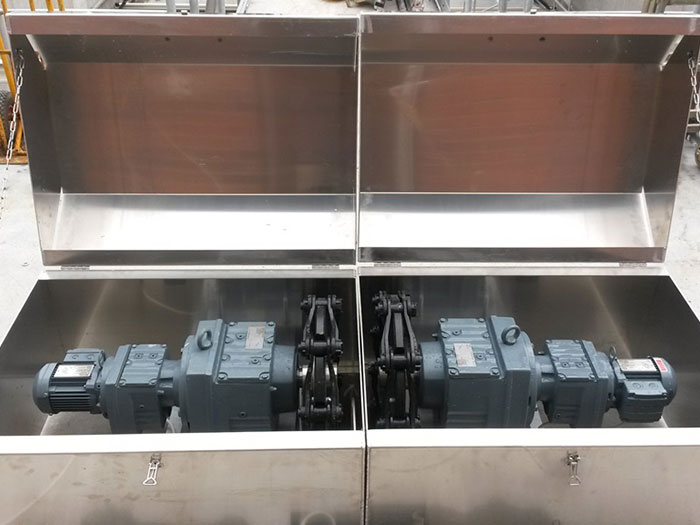 Simple drive arrangement for sludge collector in a custom aluminum cabinet for safety and to protect the components from the weather.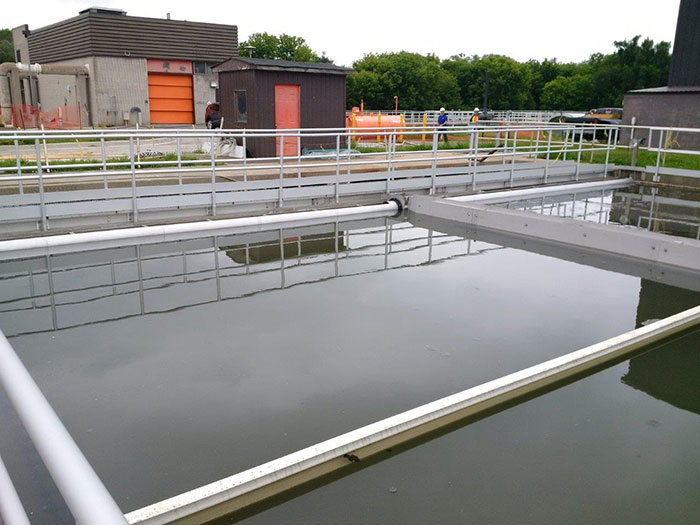 Scum troughs available for manual or automatic motorized operation.