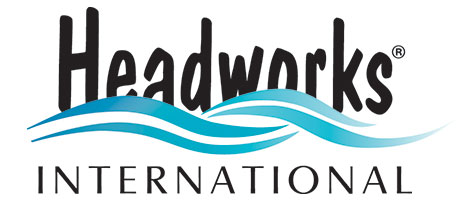 Headworks Screening Products
Headworks International designs and manufactures a complete line of headworks equipment for wastewater treatment plants. The following information is just a sample of the technology available from Headworks, more complete information is available by contacting us or by visiting their website at www.headworksinternational.com.
Headworks Partial Screening Products List
MS Series Bar Screen - Multi-rake screen
Perforator™ Screen - Perforated plate screen
Eliminator™ Screen - Internally-fed perforated plate screen
Screwpactor™ - Screenings compactor
Transpactor™ - Screenings transport and compaction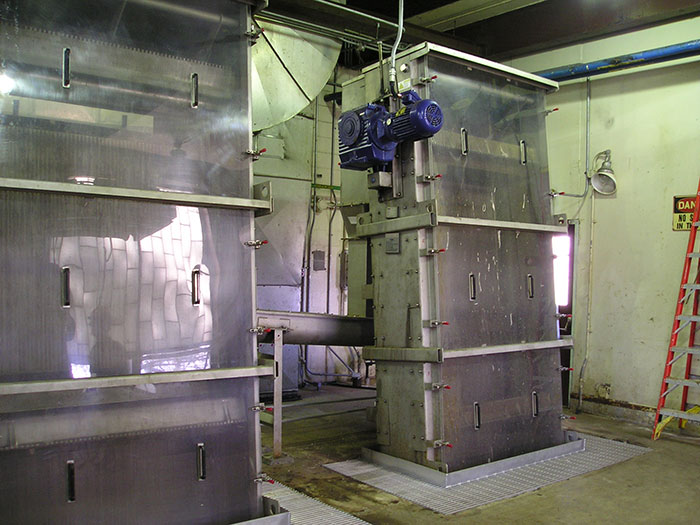 Headworks MS Bar Screens
Openings as fine as 3/16" (4mm)
Strength of a coarse screen, performance of a fine screen
Automatic Reversing feature makes the unit Self-Cleaning
Short Cleaning Intervals eliminate blinding factors in sizing
Low Maintenance, low life-cycle costs
High hydraulic capacity at 2 MGD/sq. ft. screen area
2-Speed operation can handle the heaviest solids loads
Tapered screen-field bars for low head loss
All stainless steel chain and sprockets for durability and low maintenance

Headworks Perforator™ Screen
Effective screen cleaning without a messy brush
Dual-Surge™ spray system reduces carry-over
Multi-Plex™ side seal prevents screenings by-passScreen as fine a 1/8" (3mm)
All Stainless steel chain requires no lubrication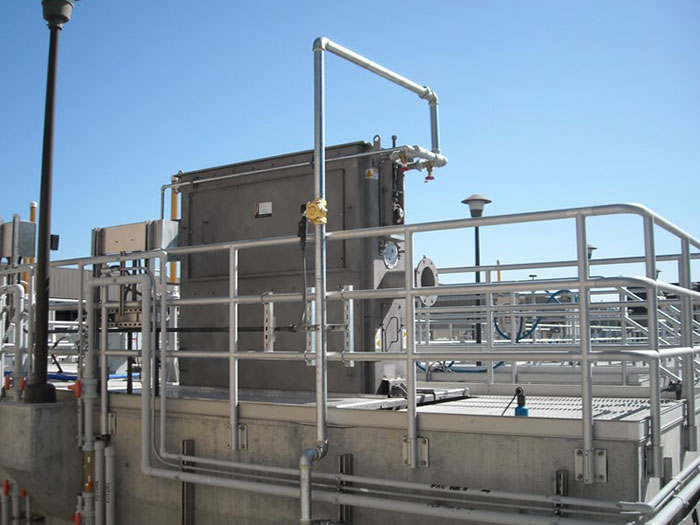 Headworks Eliminator™ Screen
Screen as fine as 0.080" (2mm)
Stainless steel screen elements for strength
Mult-Plex™ side seal prevents screenings by-pass
All stainless steel chain requires no lubrication
Dual-Surge™ spray system for effective cleaning.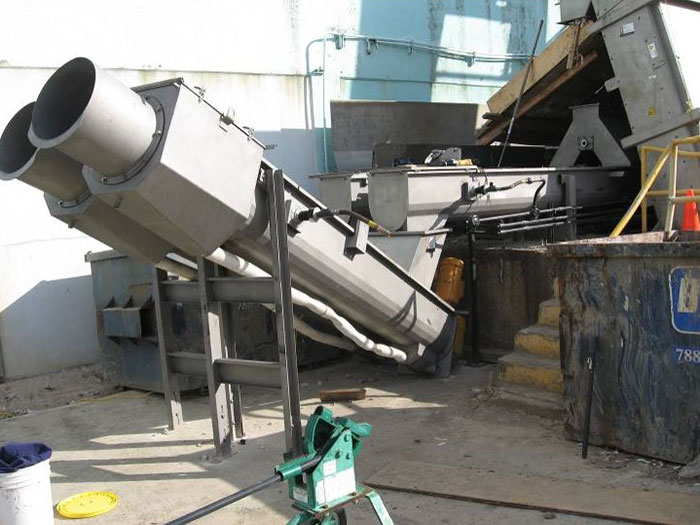 Transpactor™ and Transporter™ conveyors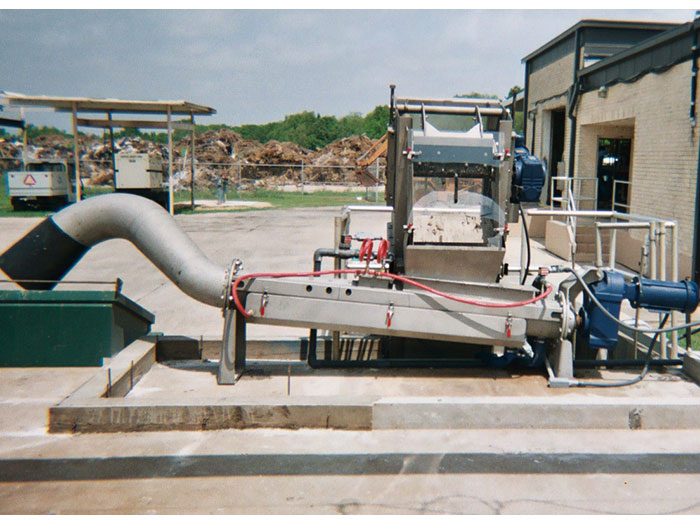 Screwpactor™ screenings compactor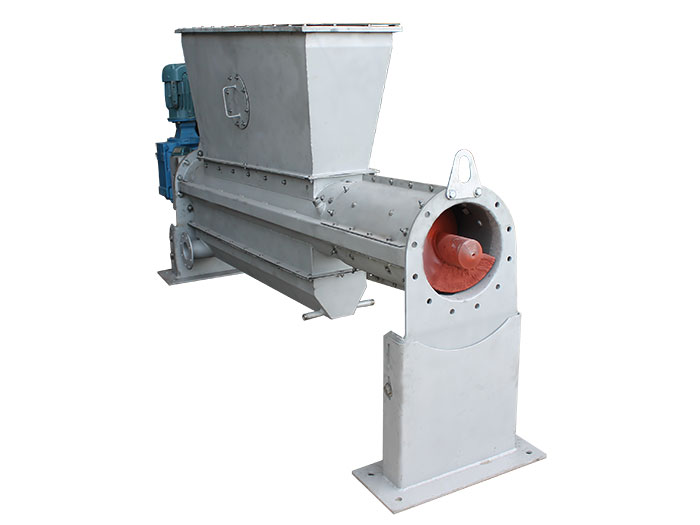 Screwpactor™
Headworks Bio Products
Headworks BIO Inc. a division of Headworks International offers biological wastewater treatment processes that can be used as secondary treatment for a variety of municipal and industrial applications. For over a decade, their team has researched and developed wastewater treatment systems and technology for moving bed processes, fixed-film wastewater treatment, and integrated fixed-film activated sludge (IFAS) wastewater systems.
The result of this in-depth research and development is their Moving Bed Biofilm Reactor (MBBR) technology – a biological wastewater treatment process– that can be adapted and designed for any application.
MBBR /IFAS technology employs thousands of polyethylene biofilm carriers operating in mixed motion within an aerated wastewater treatment basin. Each individual biocarrier increases productivity through providing protected surface area to support the growth of heterotrophic and autotrophic bacteria within its cells. It is this high-density population of bacteria that achieves high-rate biodegradation within the system, while also offering process reliability and ease of operation.
MBBR/IFAS systems deliver a flexible, cost-effective, and easy-to-operate means to address current wastewater requirements and the expandability to meet future loads or more stringent discharge requirements within a compact design.
With approximately 20 years of experience in municipal and industrial applications, Headworks BIO is one of the oldest MBBR/IFAS technology providers in the biological wastewater treatment sector. For more information on their Bio products please visit their website at www.headworksinternational.com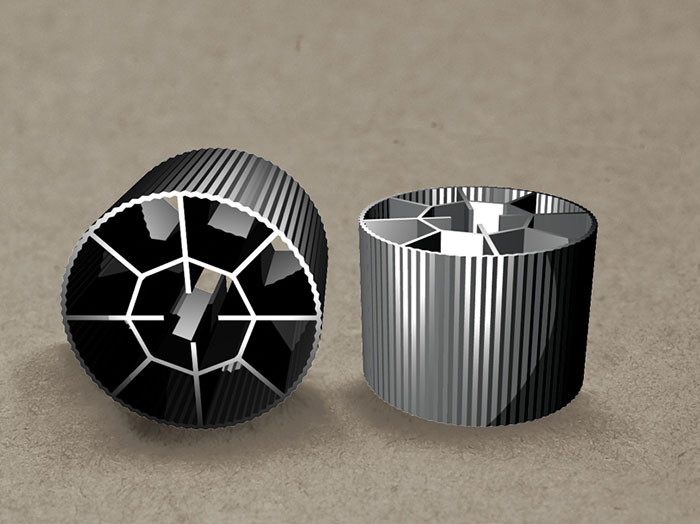 Headworks AC450 MBBR Media

Headworks AC920 MBBR media
Headworks media with attached Bio-film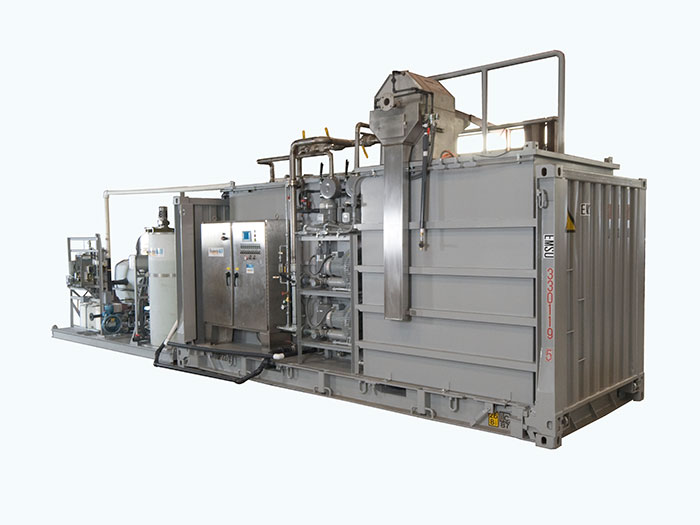 Headworks Integrated Treatment (HIT) System.
A modular, compact wastewater treatment system designed for smaller communities and industries. The HIT system provides a complete solution - screening, grit removal, MBBR or IFAS treatment, clarification, tertiary filtration and disinfection.

Moving Bed Biofilm Reactor (MBBR)
MBBR process improve reliability, simplifies operation, and requires less space than traditional wastewater treatment systems.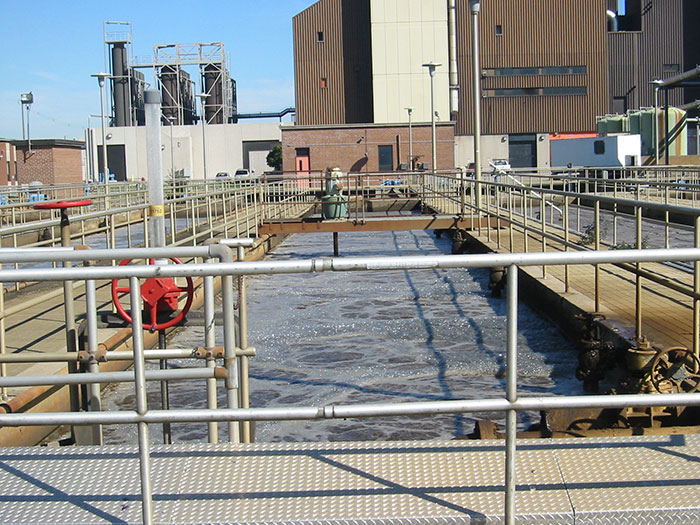 Integrated Fixed-Film Activated Sludge (IFAS)
This process is typically installed as a retrofit solution for conventional activated sludge systems that are at or beyond original design capacity.