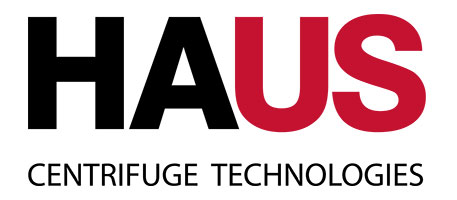 HAUS Centrifuge Technologies
Modern and high performance HAUS DDE decanters are designed for municipal and industrial waste water treatment plants as well as potable water treatment plants. Their designs were developed to minimize polymer consumption and ensure maximum cake dryness at high inlet flows. This outstanding result is ensured by optimum torque control at high centrifugal forces. Visit the HAUS website.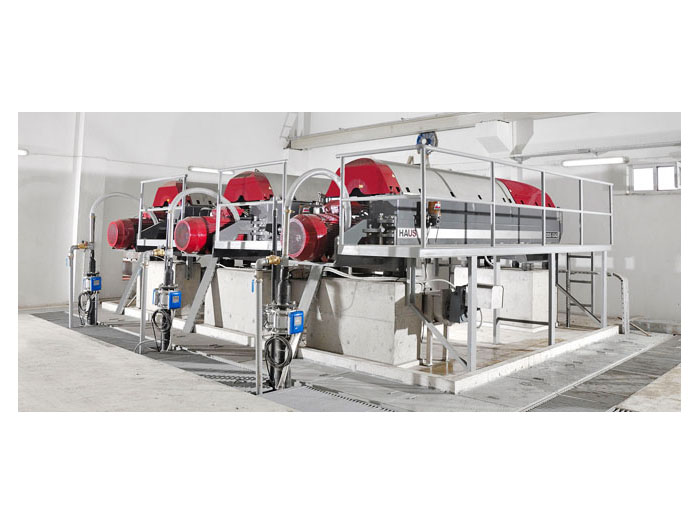 HAUS Decanter Centrifuge Installation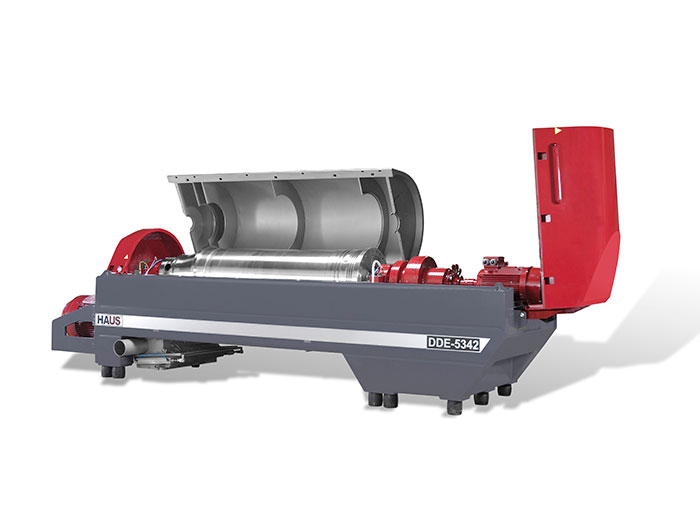 Model DDE 5342 in the open position showing the inline drive configuration.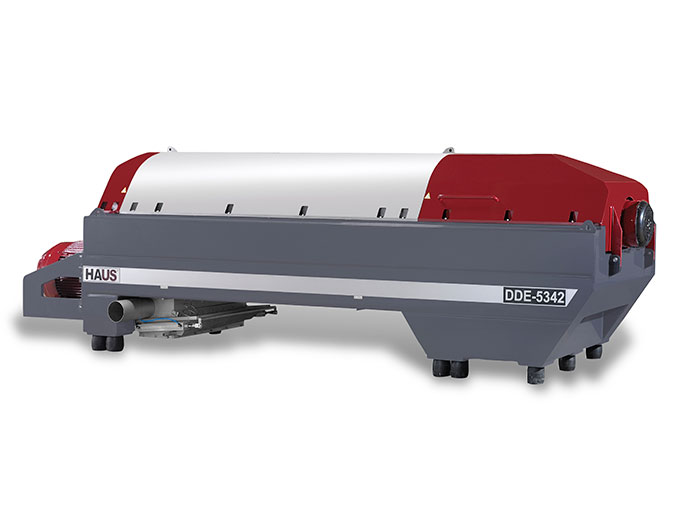 Model DDE 5342 in the closed position. Note the cake diverter gate with drain.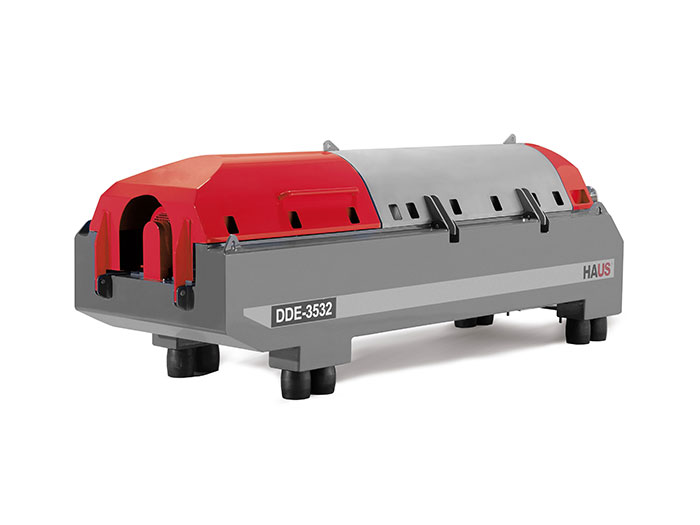 Model DDE 3532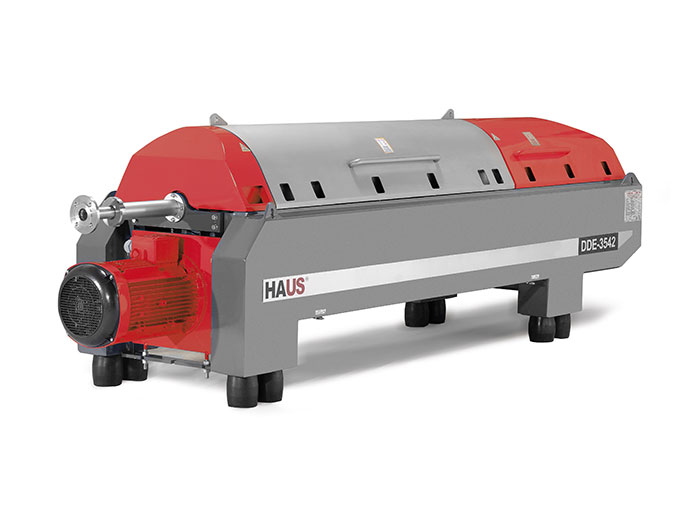 Model DDE 3542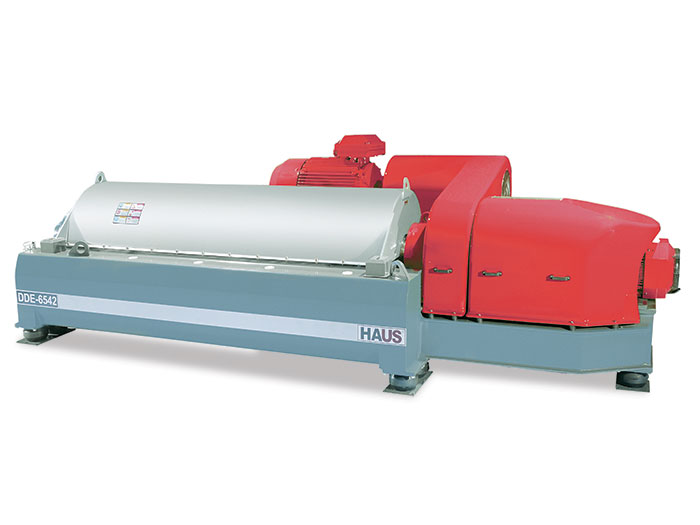 Model DDE 6542 showing an alternative drive configuration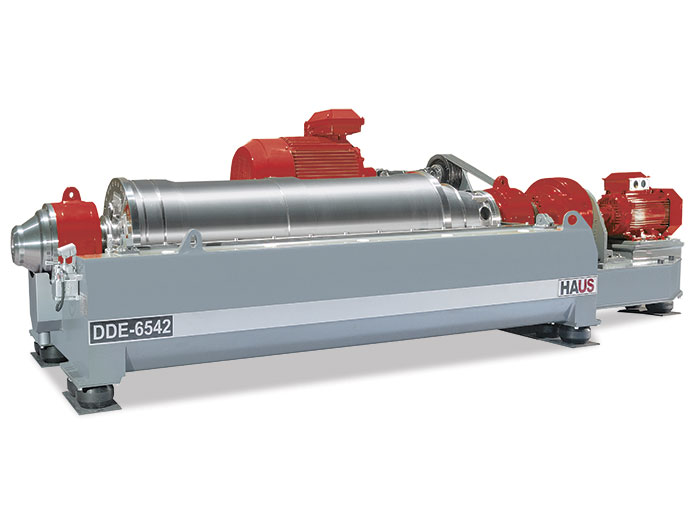 Model DDE 6542 with the cover removed.