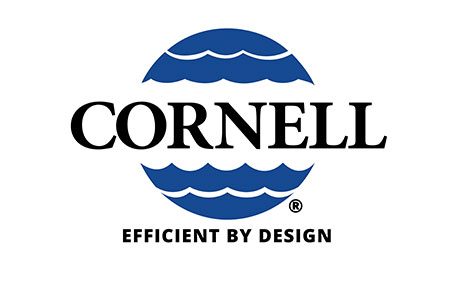 The Cornell Pump Company manufactures a range of centrifugal pumps reputed for their efficiency and reduced maintenance. Cornell have been suppling pumps to the municipal market since the 1960's. Their cutter pump is especially efficient to reducing waste water ragging leading to greater up time and reduced maintenance. Cornell's double volute designs and patented Cycloseal® design help to keep pumps running all across North America and around the world. For more information please contact us.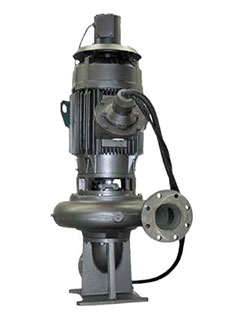 Dry Pit Non-clog Pumps
Non-Clog Pumps
Available 4" to 30"
Cast Iron Construction - other materials available
Horizontal or Vertical Configurations
Flexible or close coupled
Immersible Pumps
Immersible motors designed to run up to 2 weeks submerged to 30ft
Why install drypit submersible pumps when they run unsubmerged for almost 100% of the time?
Immersible motors are designed to run in air most of the time and run in water in case of a flood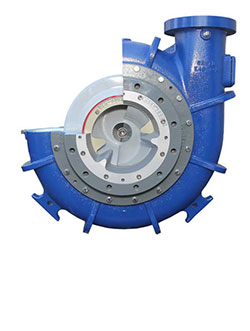 Cutter Pumps
Features
Cutters are hardened for long life
Cutters are shaped to minimize flow restrictions
No seal flush system required (Cylcoseal)
Cutters can retrofitted to existing pumps (Cornell)
Available for pumps from 3" up to 16"
Benefits
Improve pumping station up time and efficiency
Breaks up clogs and prevents ragging
Minimal energy consumption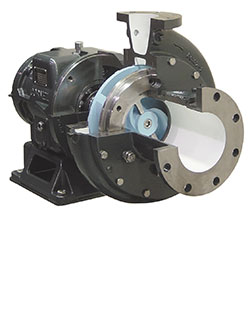 Chopper Pumps
Features
Sizes 6" x 4" or 8" x 6"
Chops solids up to 2 inches
No seal flush system required (Cylcoseal)
Flows up to 2000 usgpm (126 l/s)
Various mounting configurations
TDH to 250 ft. (76 m)
Typical Applications
Lift stations
Septage receiving
Sludge transfer and recirculation (Digesters)
Clarifier scum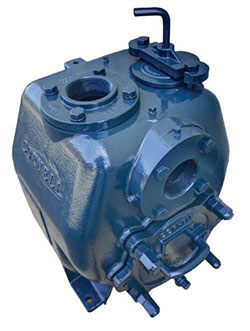 Self Priming Pumps
Features
Shimless solids handling impellers
Higher head and flows than competitors for a given sized pump
No seal flush system required (Cylcoseal)
Available pump sizes from 3" up to 8"
Pump body and rotating assembly interchangeable with competitors
Benefits
Improve pumping station up time and efficiency
Pump body and rotating assembly easily accessible
Reduced energy consumption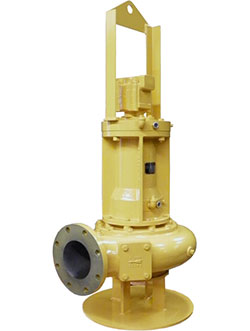 Submersible Pumps
Features
Uses the same wet ends as other well proven Cornell pumps.
Tungsten mechanical seals with leak detection
Optional glycol cooling jacket available
Capacities from 5 l/s to 945 l/s and heads from 3 m to 122 m
Various materials of construction available
Benefits
Improve pumping station up time and efficiency
Cornell submersible pumps cost less to operate