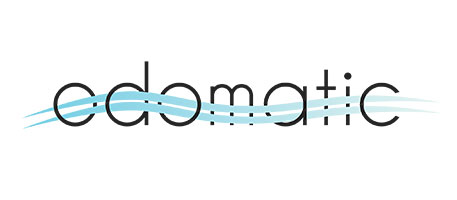 Odomatic uses proprietary technology∗ to convert ambient air into strong oxidizers, such as oxygen ions, oxygen radicals, and hydroxyl radicals (OH•) in order to degrade odour-causing compounds in a gas stream through a process known as advanced oxidation.
The Odomatic advanced oxidation generator presents many benefits over alternative systems, including:
Single-phase power supply
Small footprint
Low maintenance costs
Simple to install and operate
Easily integrates with existing infrastructure
Short reaction time (<10 s)
The Odomatic system has already been successfully implemented in the wastewater field for the treatment of odours, with analytical data verifying its performance.

Odomatic Advanced Oxidation Generator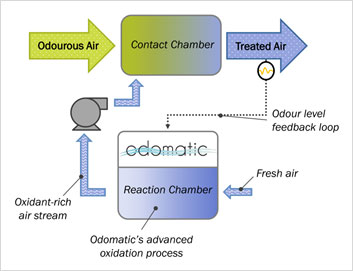 Odomatic Process Schematic
 
∗ The Odomatic process uses proprietary technology developed by Environmental and Power Solutions Inc. (www.epsinc.ca). For more information please contact us.